With certainty: QuestionPro
User-friendly integration with SAML 2.0. It's that easy with the web-based survey software QuestionPro!
Forgotten login details
Cloud computing services such as SaaS, PaaS, and IaaS have made significant strides since the early 2000s. With the progress came an unpleasant and annoying burden for IT management: Those who use cloud computing have to manage a large number of user names and passwords, which in many cases leads to the access data being forgotten. Studies show that a good 20% of customer inquiries can be traced back to forgotten access data. And there is no end in sight - on the contrary! More and more applications are coming onto the market. And security experts say you shouldn't use access data more than once. Because: Hackers try to crack accounts every day. And you shouldn't make it too easy for them!
Protection against hacker attacks
Hacker attacks are widespread, which is why SAML, Security Assertion Markup Language, was introduced in 2002. SAML is an open, XML-based standard for authentication and authorization. It is a product of the Organization for the Advancement of Structured Resources Standards (OASIS) that enables users to access multiple applications with a single username and password combination. This is known as "federated identity" because it allows users to maintain an identity across different applications.
SAML in QuestionPro activate
It's that easy
To activate the new security feature, please log into your survey account and navigate to the settings of your user account. The menu item "Authentication and Protocols" appears on the first level.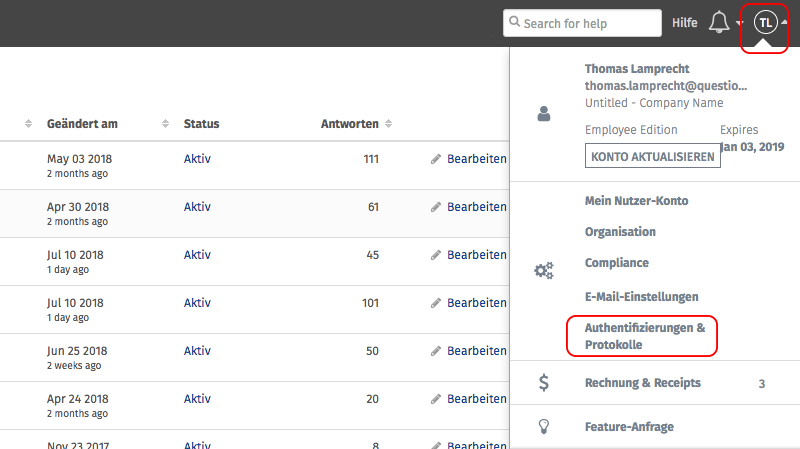 ---
Under Login Authentication, select the SAML option. There are three options for configuring SSO:
Option 1: Metadata url - The simplest approach to setting up SSO is to enter a link to the metadata file of the identity provider (if this resource information can be provided). After you've entered and saved the link, it loads QuestionPro downloads the file, analyses it and completes the configuration.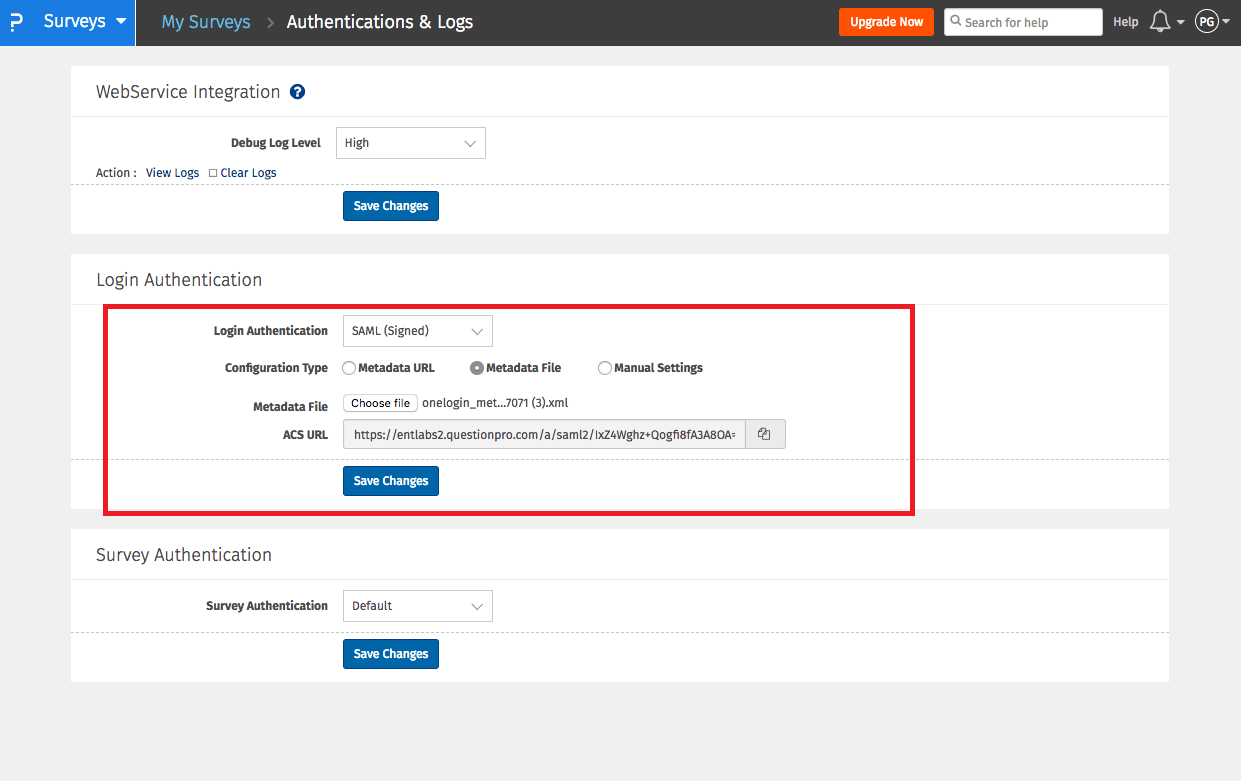 ---
Option 2: metadata file - In some cases, identity providers expect a service provider to download the configuration metadata rather than the URL. Service providers can select the Metadata File option and enter the downloaded file before saving. QuestionPro analyses the data and extracts the resource information without saving the metadata file. If changes are made, the metadata file must be uploaded again and the entire process repeated.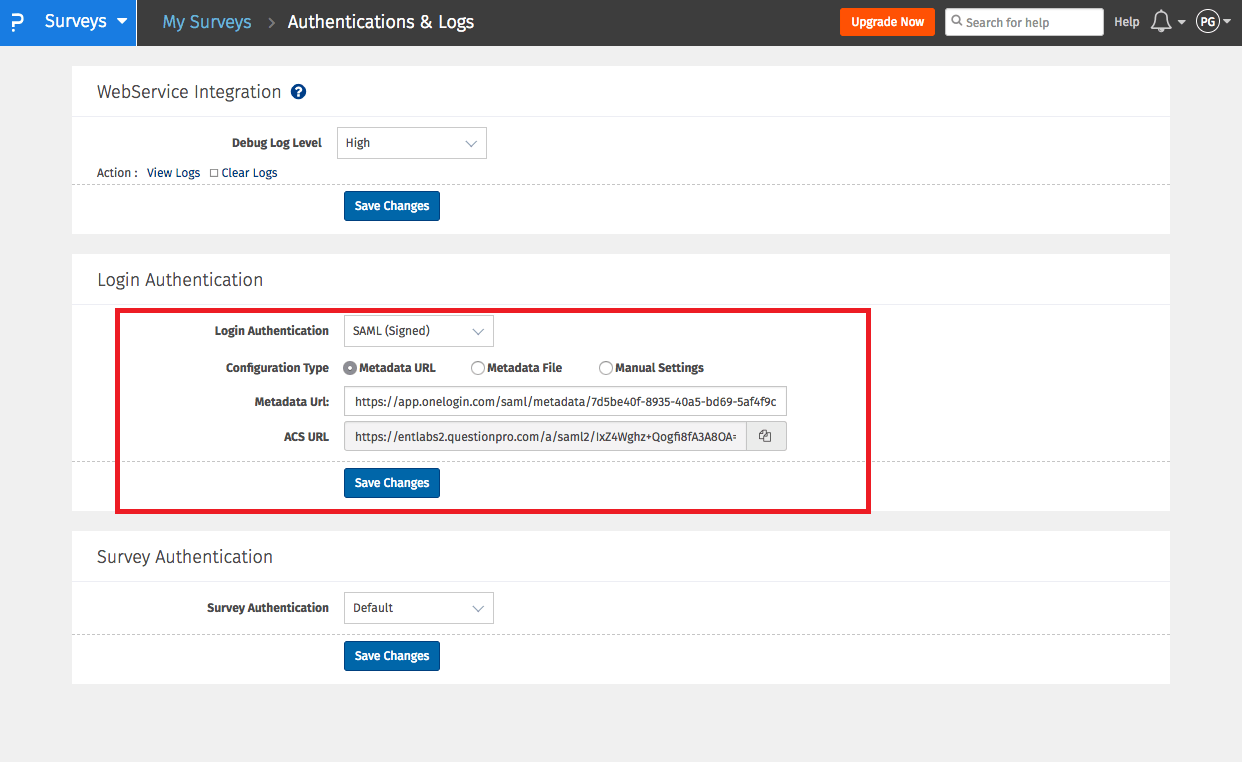 ---
Option 3: Manual settings - For manual configuration, resources should be specified using two parameters:
Entity ID / user
X509 certificate
1:1 Live Online Demo:


Survey Software QuestionPro
You want more about QuestionPro Experienced? We would be happy to show you the features and question types of the survey software in a personal 1:1 live online demo QuestionPro. Make an individual appointment now.
---
Create surveys for free with the professional and web-based survey software QuestionPro
You have any questions or suggestions? We look forward to your inquiry! Simply use the contact form. Register now for free and create your first online survey with us QuestionPro.
WE GIVE YOU 1000 FREE FEEDBACKS PER SURVEY. CREATE AS MANY SURVEYS AS YOU LIKE!
---
Keywords of this blog post
SAML | Safety | Authentication