Innovative survey methods
The interactive chat questionnaire. More survey participants, more feedback, more fun with your survey!
Make your online questionnaire great fun for your survey participants and get more feedback in less time!
The "evolution of the questionnaire"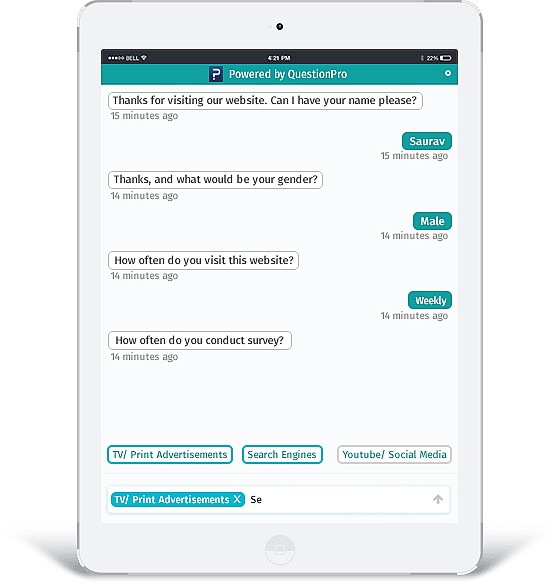 The Data collection methods and improve at surveys have developed rapidly in recent years. Where paper and pen were once the means of choice for data acquisition, followed at some point Online questionnaireswhich were very similar to their predecessors in terms of "look and feel": At the very beginning of the Internet age, you could click boxes with the mouse, and that was it. Logics, plausibility and validations could then be used later. In the meantime, online surveys can be made exciting, appealing and very complex, for example by integrating 3D multimedia elements, videos and images.

Online survey in conversation style as a chat dialogue
A whole new variant of the Online survey is the questionnaire built up as a live chat dialogue and developed with artificial intelligence. In an intelligent dialogue that becomes feedback captured in the style of a chat conversation.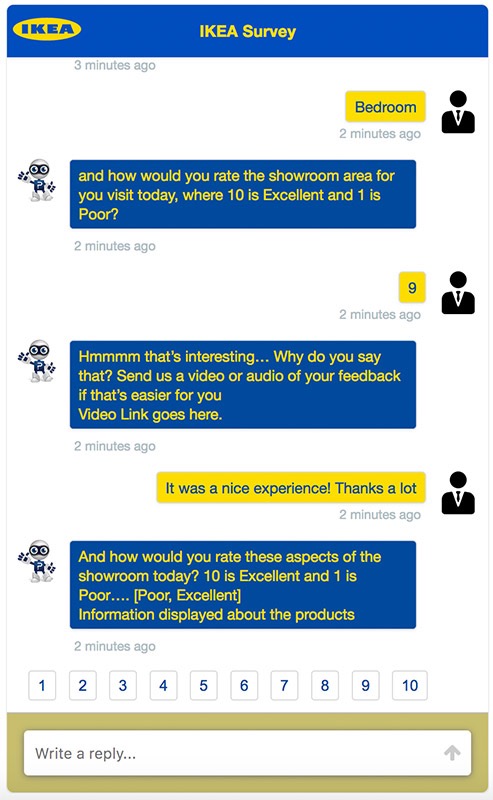 The chat questionnaire offers you all the options that conventional online questionnaires offer you. You can include any answer option in the chat questionnaire, such as free text, Ratings, choices or scales. Even multimedia uploads are possible - both on the part of the initiator of the chat survey and on the part of the survey participants. And the Chat questionnaire has a very big advantage: it looks more modern, fresher and inevitably increases the Response rate Your online survey, because filling it in is simply more fun than completing a classic questionnaire. The chat questionnaire is also much clearer and more compact and works in particular on mobile devices very outstanding! Then there are intelligent ones Branching logics and answer algorithms that make the chat questionnaire an interactive filling-out experience! Yes, this is fun and will bring yours respondents to be amazed!
Multilingual chat questionnaire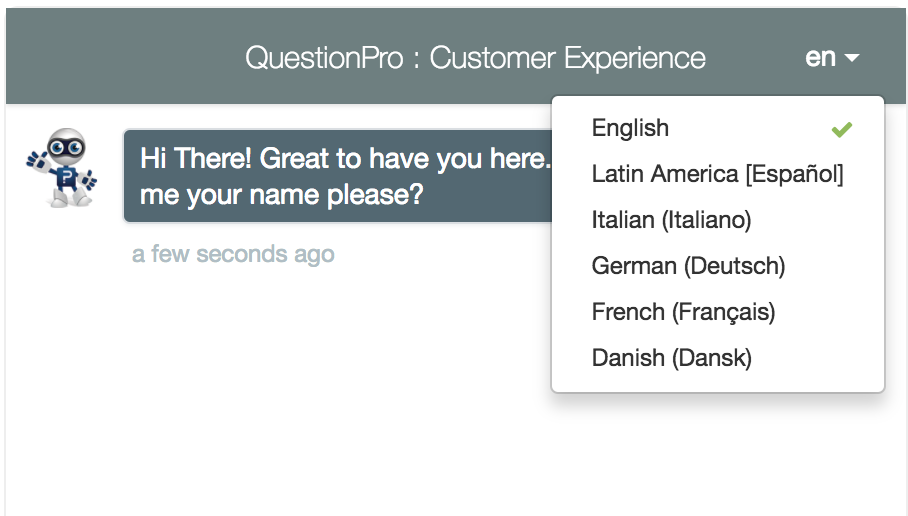 ---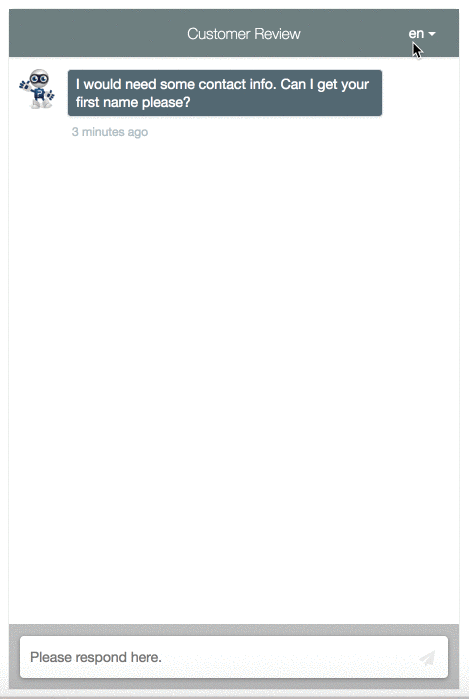 The intelligent online questionnaire developed in the chat design has enjoyed great popularity since its introduction. No wonder! Companies and organizations generate five times as much feedback with this conversation-style survey variant. Your survey participants will really enjoy this type of survey and will be happy to answer your questions. This type of questionnaire is something completely new, fresh and clearly stands out from the classic online questionnaires, which in turn ensures far more responses. And of course we offer our users the option of online surveys mehrsprachig perform. Use the conversation-style chat questionnaire and gain more feedback on your survey projects! If you don't have a survey account yet QuestionPro have: Register now for free in our European data center! The chat questionnaire is also available in the free License usable!
1:1 Live Online Demo:


Chat style questionnaire
You want more about QuestionPro Experienced? We would be happy to show you in a personal 1:1 live online demo Features and Question types of the Survey software QuestionPro. Make an individual appointment now.
---
Create a survey in chat style now with the professional and web-based survey software QuestionPro
You have any questions or suggestions? We look forward to your inquiry! Simply use the contact form.
WE GIVE YOU 1000 FREE FEEDBACKS PER SURVEY. CREATE AS MANY SURVEYS AS YOU LIKE!